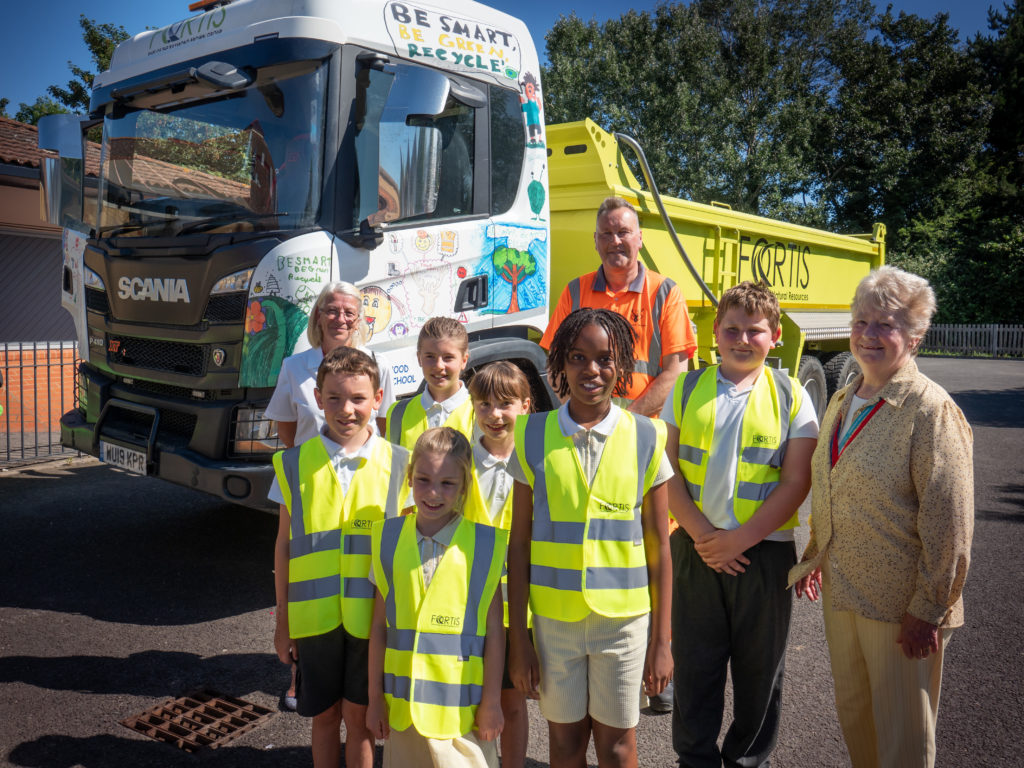 Social responsibility and community engagement has always been a key priority for our business. Fortis is committed to maintaining positive relationships within the communities in which we work and are constantly developing learning opportunities to ensure that the local community benefit from our operations. Over the past ten years, we have educated over 2,000 local school children and offered continual professional development opportunities to a number of adults.
To ensure that community engagement remains a priority for our business, we have introduced our 'Community Matters' Initiative and education mission:
"To provide and support learning opportunities within the communities in which we work."
This initiative has seen us make increasingly more commitment to the community and this year we have offered a number of educational, CPD and learning opportunities, encouraging interest in recycling and the future of our environment.
Our Community Matters initiative sees us educating children and adults on our processing and recycling operations. We open our facilities each year for local school children, college students, industry groups and other interested parties. We also run a number of other initiatives, such as lorry designing competitions, assemblies, lessons, career events. Each of our sites has a partnership with local schools and we regularly provide learning resources or support whenever possible.
In addition to this, Fortis regularly receives other requests and we offer support wherever possible in accordance with our Gifting and Donations Policy. We have an agreed budget to spend on local projects or causes and our donations take the form of financial donations, product or service donations or physical assistance in the form of corporate volunteering. If you feel that you might be eligible for funding as part of our Community Matters initiative, please contact us via info@fortisiba.com